Tingdene's New 10-Year Render Product Becomes Firm Favourite with Park Home Buyers
Published: 10th August, 2018
---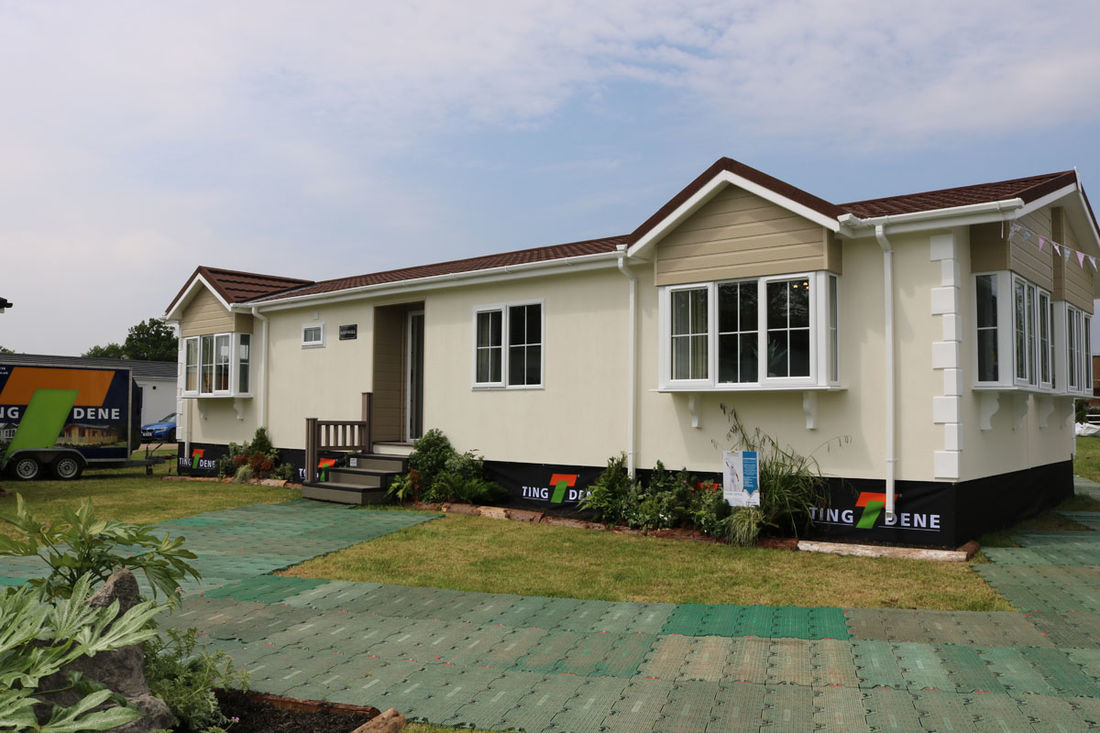 June saw the launch of Tingdene's new 10 year warranty render product. The state of the art render, which is exclusive to Tingdene, has since become the obvious choice for park home buyers. Developed in conjunction with Mapei, the world leading manufacturer of adhesives and chemical building product, it is the revolutionary next step in render engineering.
The benefits of the render system are unparalleled, providing customers with a low maintenance, cost effective alternative to standard park home render products.
The Mapei render is a ground breaking first for the park home industry. The fast and flexible system solution incorporates Malech Primer, Mapetherm Flex RP and Elastocolor Tonachino 1.2mm Plus. This combination of scientifically engineered products produces a smooth render with a high quality look and superior finish that lasts. More importantly it means your home will not require repainting for 10 years!
With conventional render systems, park homes require a colour wash after the first two years and every three years thereafter. The Mapei 10 year render only requires re-application after the first ten years, thereby providing you with another 10 years of protection and a saving of around £8,000!
Elastomeric properties within the render prevent damage and cracks to your home, which can be caused as a result of movement. Mapei's Bioblock technology also ensures that the product is resistant to mould and algae keeping your home looking bright, fresh and clean.
Tingedene's Quality Assurance Manager, Phil Harold commented that "the new Mapei render system has been a ground breaking improvement to the manufacture of park homes. This low maintenance option not only saves the customer time and money, but allows the home to remain looking in perfect condition for the first ten years os its life."
Every new home ordered between now and October 2018 will have the new and improved render applied free of charge. The Mapei render is available in nine colours.
For further information, please contact the Tingdene Team on [email protected] or call 01933 230130.
---